Dean & The Mustangs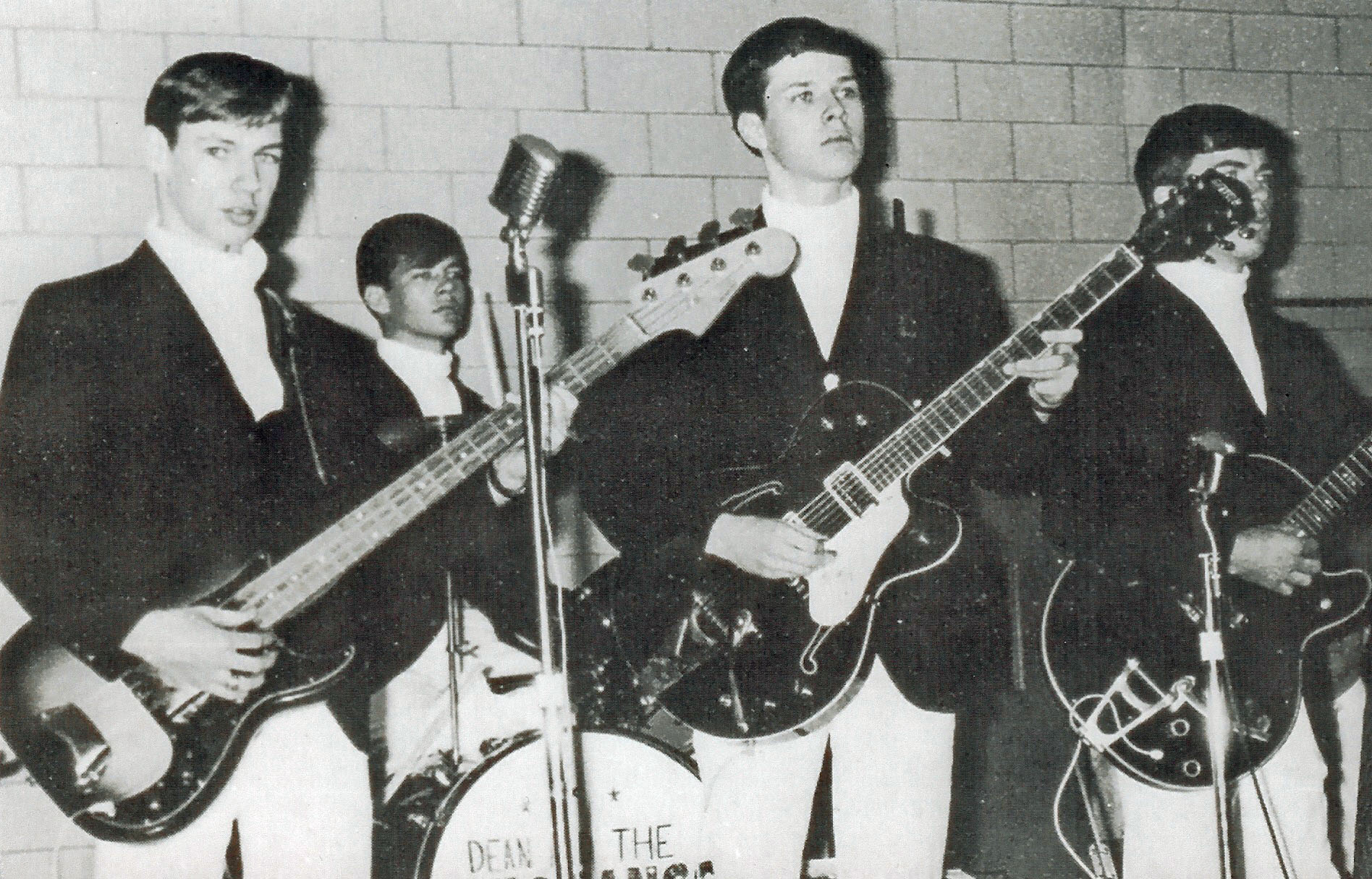 Cecil Baines, Lynde Gilliam, Dean, & Joe Spear
This picture was taken by a member of the staff at Cradock High
School at the Homecoming Dance, October 1964. It appeared in
the high school's 1964-65 yearbook, and it is the only band picture
to ever appear in any of the yearbooks.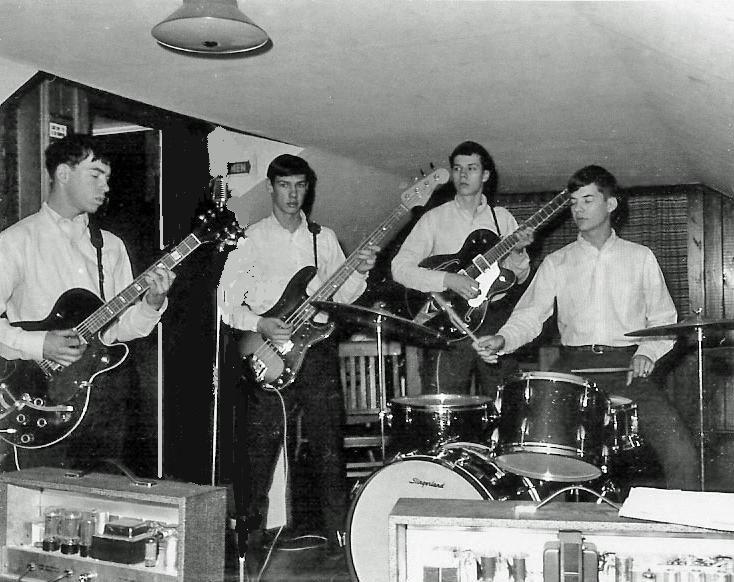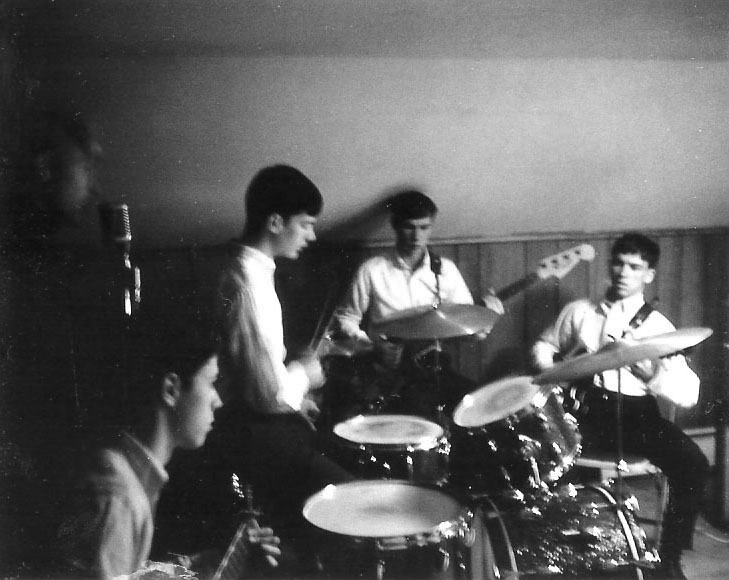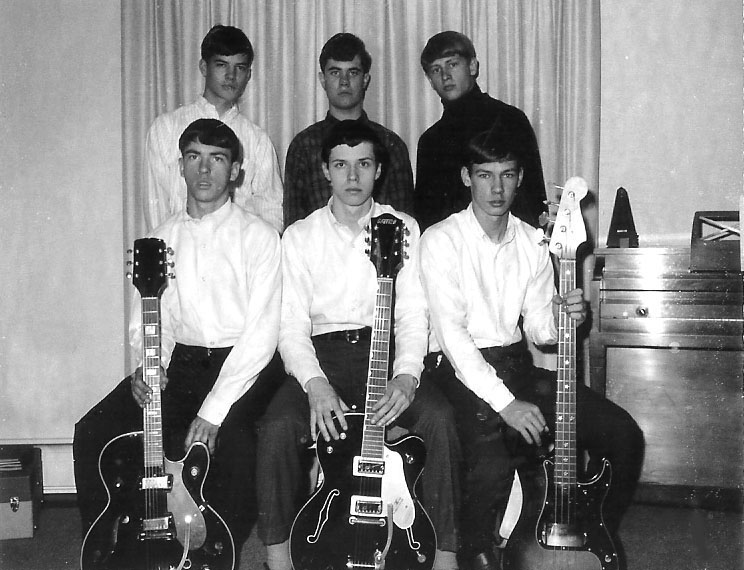 Band practice at Lynde's house.
Center picture front row: Joe Spear/Guitar, Dean/Guitar & Vocals,
Cecil Baines/Bass. Back row : Lynde Gilliam/ Drums,
Billy Satterfield/Sax, and Cliff Eaton/Organ & Vocals.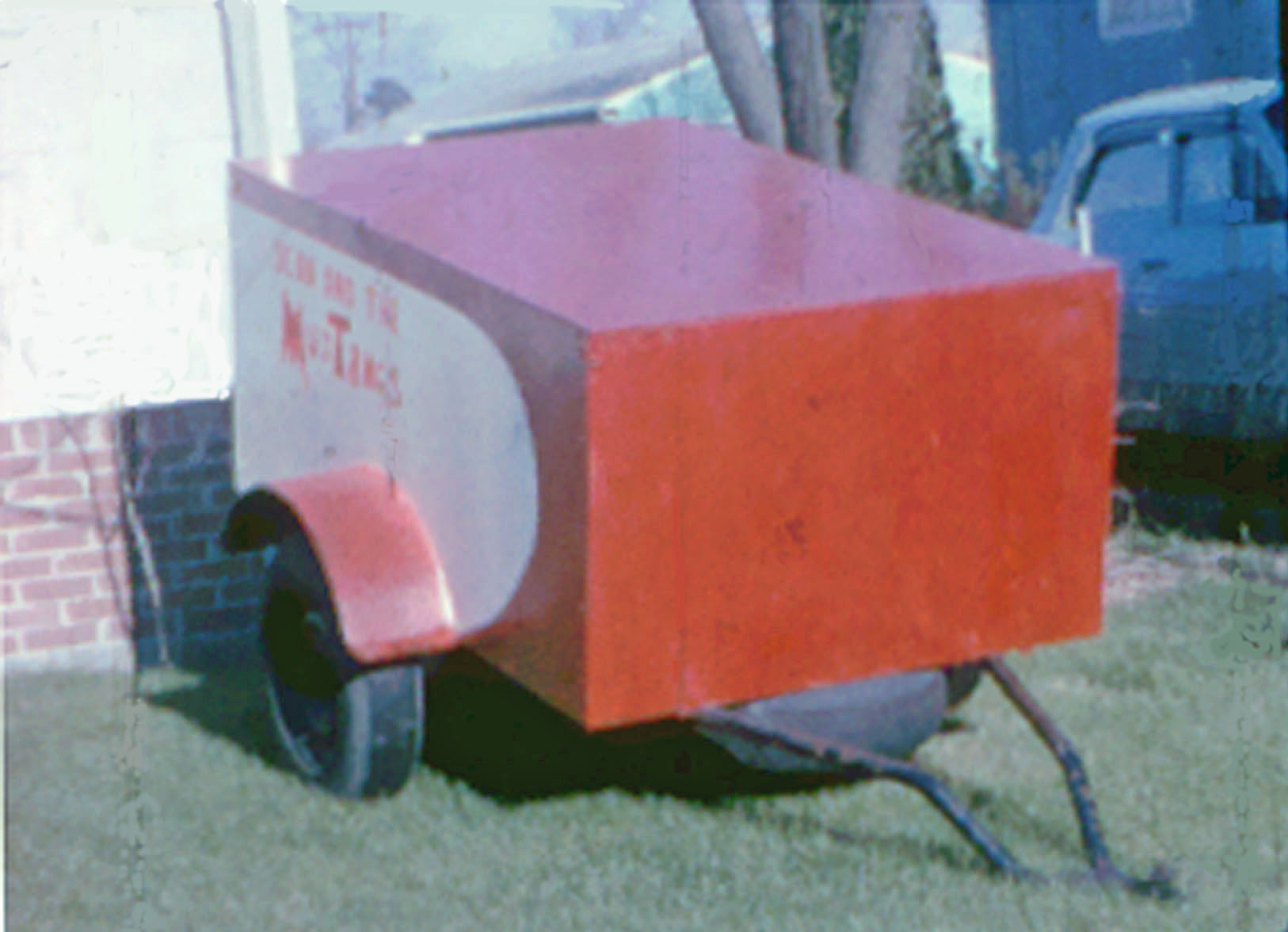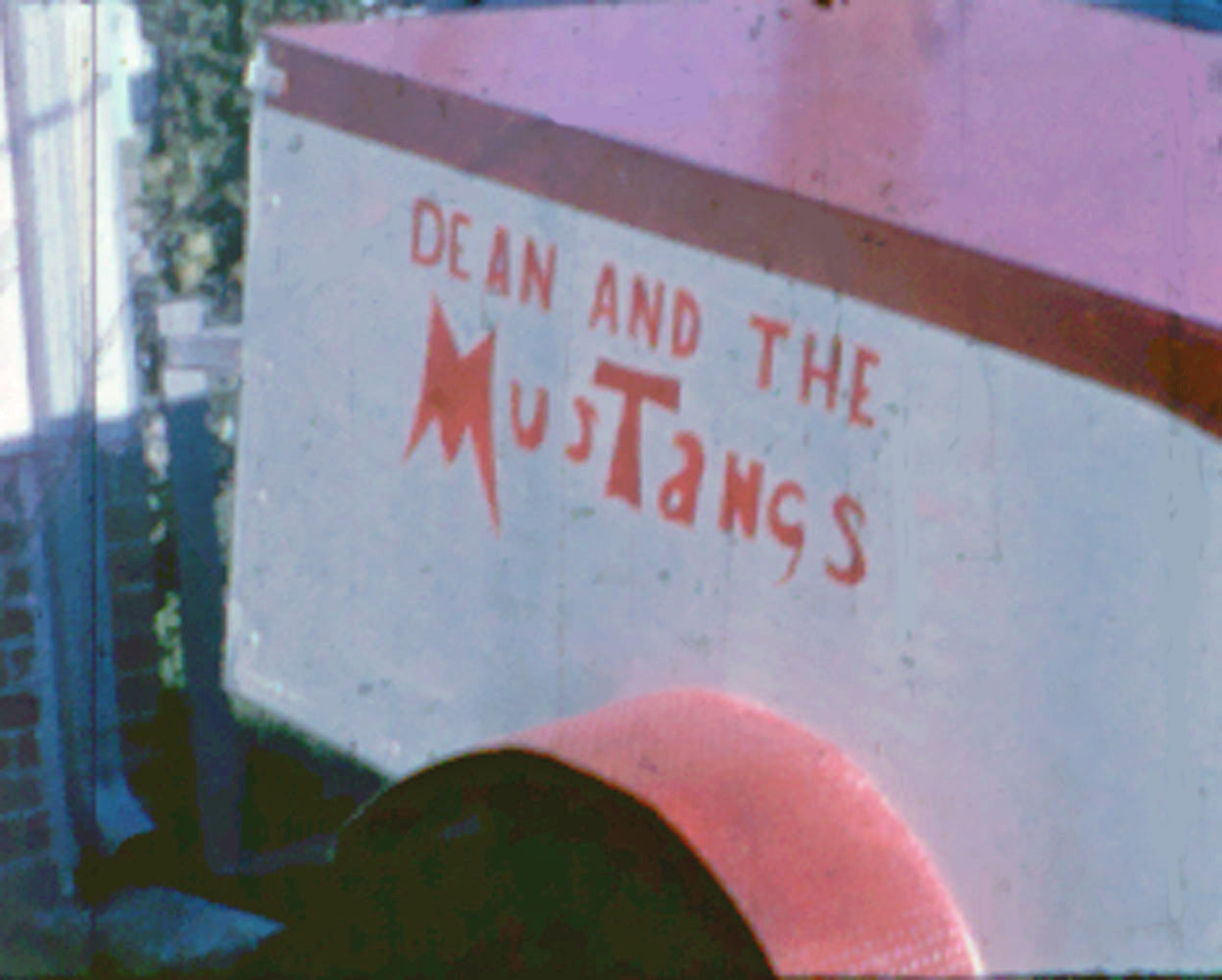 My uncle, Dennis Barbour, loaned me his trailer.
I painted it and hauled the band's gear to the gigs.
* * * * * * * * * * *
I'd love to find a photo of the Mustang's original line-up
from 1964 With Dean, Joe, Cecil, and Billy Watson on
drums. An official band picture does not exist but someone
in the audience may have snapped a picture somewhere.
A picture could have been taken at a gig at Cradock High
School, The Cradock Teen Club, or a private party. An outdoor
performance picture could exist from an outdoor reheasal on
Mayflower Road in Portsmouth next to Cecil's pool. Also,
in 1964, the band played an outdoor Fair in Melfa on Virginia's
Eastern Shore with WAVY-TV's Mac McMantis.